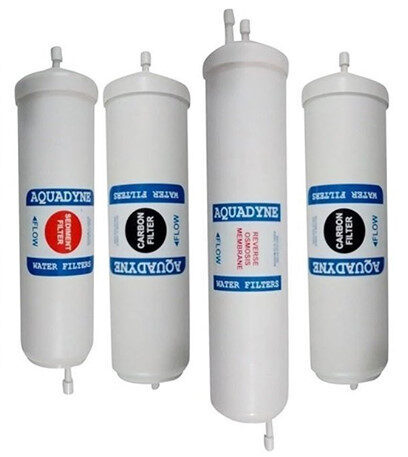 These filter modules are the main stay of cabinet type water purifiers and are the basis of purification treatment in them. Our statement series of inline filters are beautiful ,easy to install and of unique design and have been granted design registration by the patent office of India.
These filters are manufactured in variety of sizes & with variety of filtration media and can be installed in almost any water purifiers as per the requirements of customer depending upon quality of his water supply. If you want to buy filters for your purifier just click the image on the left. If you are a purifier manufacturer and want to procure filters for purifier manufacturing please scroll below.
Reap the advantage of our experience
Aquadyne water filter modules are of unique design which has evolved over decade of research and development. The designs are granted patent by patent office of government of India. They comes in variety of lengths to suit and fit in most of the water purifiers available in markets. In order to assist the original equipment manufacturers (OEM's), franchisees and dealers to assist them is easy adoption of our filters the ordering information is given below.